Inspiring youth to engage in activating democracy and emerge as game changers
Young Game-Changers in Action:
Meet Anne Lee,
Founder, Schools Under 2°C
Anne Lee loved clamming and crabbing with her mom when she was a young child. But as she grew older, she began seeing notices posted at her family's favorite spots warning of harmful bacteria that could make shellfish dangerous to eat.
Warmer temperatures create the perfect environment for some of these toxic bacteria. When she learned that climate change was at the root of the shellfish problem, Anne realized how carbon emissions were endangering the planet, and directly impacting our ability to live vibrant and healthy lives.
Anne, who was a junior at Tesla STEM High School in Tacoma, Washington, at the time, was not about to stand idly by. She met with friends and teachers, and created Schools Under 2ºC.
"The turning point for me was the November 2016 election," Anne explained. "Students at my school realized our nation was not likely to follow through with the Paris Climate Accord. We thought this was one of our last chances to keep Earth's climate under control. We decided to take action to meet or beat the Paris Climate Accord's goal of a 28% reduction in greenhouse gas emissions at our school."
The students aimed to reduce their school's carbon emissions by one ton per month.
Anne and her friends came up with three ways their school could reduce its carbon footprint. First, they placed buckets in the cafeteria so students and cafeteria staff could begin composting food waste. Next, they asked teachers to sign lighting compliance pledges — teachers agreed to turn off the lights while they ate lunch and during their planning periods. Finally, they created an app that encourages students to take "greener" transportation methods, like bikes and buses, to school.
These simple changes made a big difference. Tesla STEM reduced its carbon emissions by not one, but TWO, tons per month.
Anne didn't stop there. She and her team shared information with other schools and encouraged them to come on board. There are now over 30 schools involved in the Schools Under 2ºC program.
For her leadership role in creating this legacy program, Anne received a 2017 Brower Youth Award. If you or your school would like to become involved in Schools Under 2ºC, check out their webpage at www.schoolsunder2c.org.
After graduating high school, Anne plans to attend college this fall and to pursue her new interest: the hydrogen economy. "A hydrogen economy is seen as the future," she explained during her August 2017 presentation at the Research Science Institute. "It's a potential source of fuel that can help us shift away from fossil fuel industry." Anne is exploring technologies to create more efficient energy storage techniques and to split water to create energy without using fossil fuels.
This youth leader imagines a near future without fossil fuels — and by developing these two technologies, she hopes to set a course towards a more sustainable and renewable future.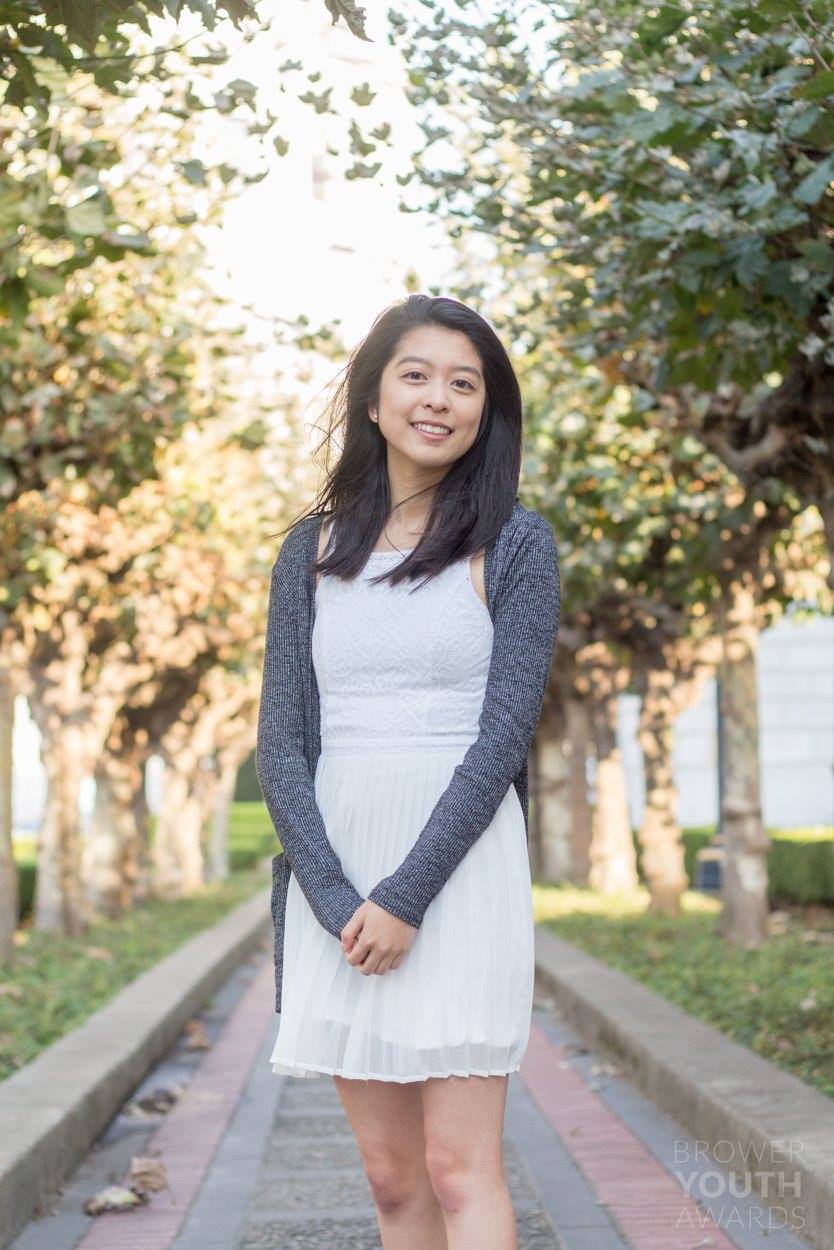 Ann Lee Brower Youth Award Video